Incorporated in 2001, the young city of Centennial is spread across 28 square miles of gorgeous natural scenery that includes many hills, gullies, creeks, and ravines.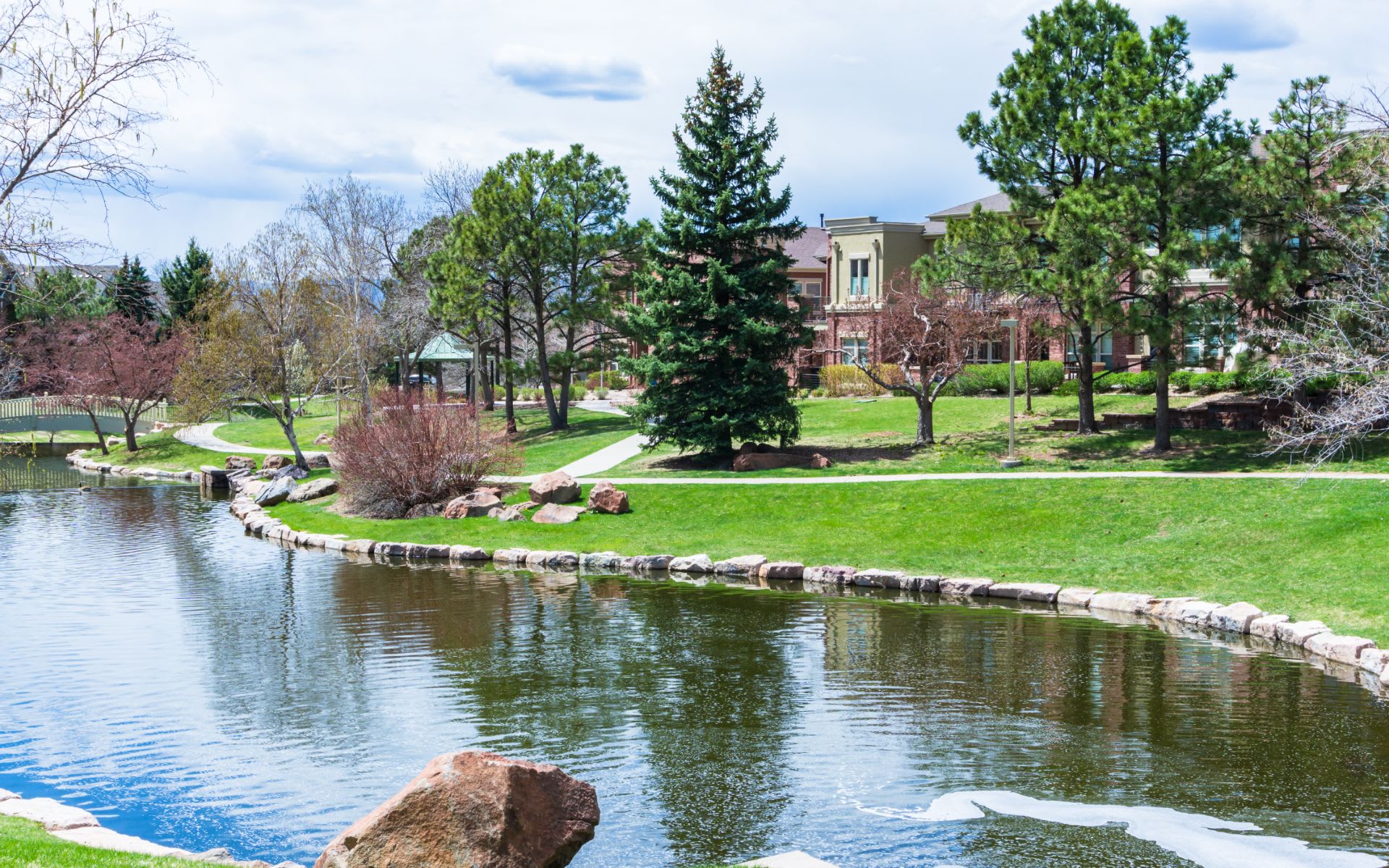 Welcome to Centennial
Incorporated in 2001, the young city of Centennial is spread across 28 square miles of gorgeous natural scenery that includes many hills, gullies, creeks, and ravines.
Centennial has a growing reputation as a hi-tech hub that befits its youth, with companies like real-estate search engine Zillow, cable giant Comcast, and rocket manufacturer United Launch Alliance based in the city. Centennial is situated just 10 minutes drive from the Denver Tech Center, which hosts tech firms including Microsoft and Oracle, and Centennial's Innovation Pavilion is a startup incubator that provides entrepreneurs with 80,000 square foot of co-working space.
These hi-tech credentials are balanced by access to fantastic outdoor recreational facilities that include more than 2,500 acres of parks and green spaces. Its also a perfect place for young families, as numerous private schools and public schools fall within the well-regarded Littleton and Cherry Creek school districts.
Centennial also has a wonderful range of a shopping, dining, and entertainment options. The Streets at SouthGlenn contain upscale spas, salons, fashion retailers, and numerous speciality and electronics stores, along with a great selection of restaurants and a state-of-the-art 14-screen movie theater with stadium seating.
Centennial has been recognized as the safest city in Colorado for the last eight years and has also earned praise from USA Today and Money Magazine for being one of the best places to live in the entire country. This pleasant city lies within 30 minutes of Downtown Denver and the light rail connection makes it possible to commute without a car.
Centennial Real Estate Insights
Centennial's quiet streets project a welcoming, community-oriented atmosphere, with single family homes set behind immaculately polished lawns.
The median sales price of homes in Centennial was $424,000 over the past year, with an average price per square foot of $229.
People & Lifestyle
Centennial is blessed with an abundance of outdoor recreation spaces, including Dry Creek Dam, DeKoevend Park, Willow Creek Trail, the Highline Canal Trail, Little Dry Creek and Big Dry Creek.
Centennial's 11-acre Center Park is a community highlight, featuring fantastic facilities for informal gatherings and family-friendly play areas. Center Park contains barbecue pits, three attractive water fountains, and a covered two-story shelter which provides spectacular views at sunset. The park also contains nature conservation areas modeled on buttes and meadows.
Children love the Nautilius water play area at Center Park, as well as its two expansive playgrounds and three climbing walls. Center Park also contains a 5,000-seat amphitheater with a covered stage that provides a great setting for events and performances throughout the year.
Along with an extensive selection of shops, restaurants, and salons at The Streets at SouthGlenn, Centennial's commercial amenities include the second-largest IKEA in the United States.
The I-25 runs through the center of Centennial, providing convenient access to Downtown Denver and other cities within Colorado. Centennial Airport is adjacent to the city, with hangar space available for private aircraft.