Popularly known as Wash Park, Washington Park's tree-lined streets and sprawling 161-acre park make it one of Denver's most loved neighborhoods.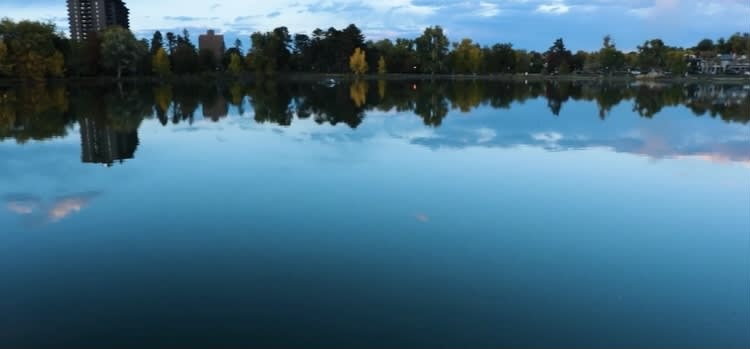 Welcome to Washington Park/Bonnie Brae
Popularly known as Wash Park, Washington Park's tree-lined streets and sprawling 161-acre park make it one of Denver's most loved neighborhoods. Wash Park's remarkable outdoor attractions include large playgrounds, extensive walking trails, gorgeous gardens and lakes, and excellent sports facilities.
The Wash Park neighborhood also contains one of Denver's quirkiest spots, Bonnie Brae. Bonnie Brae's name means "pleasant hill" in Gaelic and this charming place features a great selection of restaurants, ice-cream parlors, coffee shops, and sports bars, all situated on winding streets modeled after a quiet Scottish village.
Washington Park/Bonnie Brae Real Estate Insights
The expansive green space of Washington Park is surrounded by homes in several styles including Denver Squares, classic bungalows, and Queen Anne Victorians.
The charming streets of Bonnie Brae contain a mix of architectural styles, with English Tudors and Cape Cods nestled atop immaculately-maintained lawns beside two-story Frame and Brick houses and ranch homes, as well as spectacular examples of Art Moderne Architecture and International Style.
The median sales price of homes in highly sought-after Washington Park was $832,500 over the past 12 months, with an average price per square foot of $629.
People & Lifestyle
The spectacular green space of Washington Park is the heart of the community, with extensive paths and trails for walking, jogging, and cycling, along with sports facilities that include soccer and football fields and tennis and volleyball courts. Residents make use of these facilities for a range of regular leagues and tournaments.
Washington Park puts gorgeous native plant-life on display for residents to enjoy, with shrubs and trees transported to the park from the surrounding mountains. Smith Lake and Grasmere Lake provide a serene setting for enjoying Denver's year-round sunshine, as does a lovely lily pond. Wash Park is also home to one of Denver's most popular recreation centers offering a wide range of programs and classes suitable for all ages and fitness levels. Regular events are held at the park throughout the year, with spring's Furry Scurry and November's Thanksgiving Turkey Trot drawing participants from across Denver.
Bonnie Brae is one of Denver's most charming areas, with its quirky winding streets fanning out from its central elliptical park giving it a personality all of its own. Along with quiet residential streets displaying a diverse mix of architecture, Bonnie Brae's thriving commercial district contains businesses which have been in operation for decades, including the Campus Lounge which has been popular with local residents since 1961 and Bonnie Brae Ice Cream that has been serving up frozen treats since the 1940's.
Bonnie Brae's unique layout was intended to evoke the community-oriented feel of a small Scottish village and it has proven to be a roaring success. Friendly neighbors greet each other on the street and regular community-focused events draw residents closer together, including a popular annual picnic. Bonnie Brae residents bring along home-cooked side dishes to share with their neighbors, while many of the community's businesses provide food for this much-anticipated occasion.