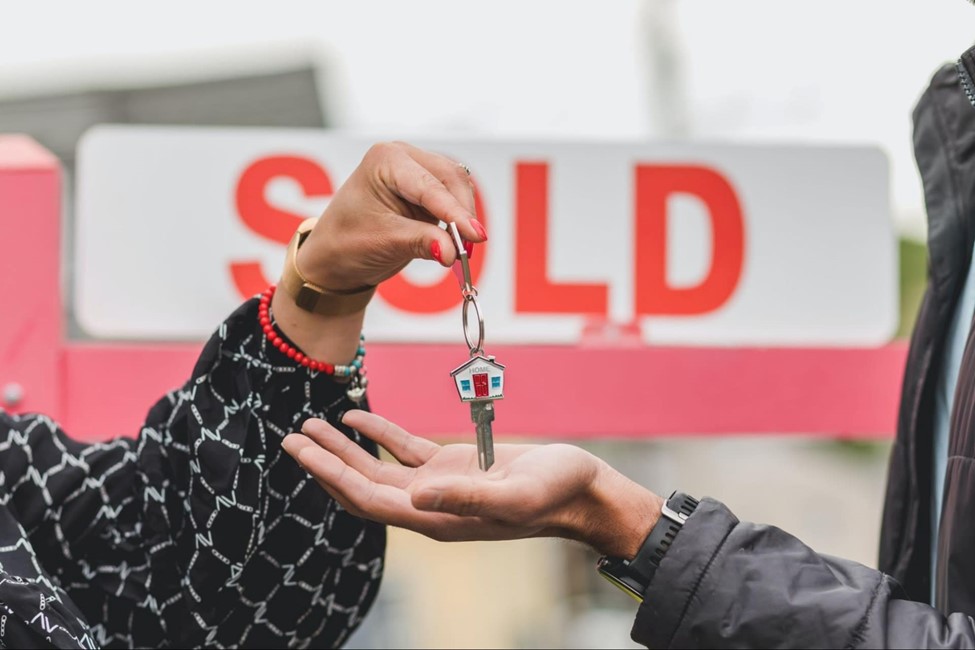 When you are selling your home, it is essential to know if it is a buyer's or a seller's market so you know how to price and promote your house correctly. Right now, Colorado is a huge seller's market giving them the advantage due to the high demands. When trying to sell in a seller's market, knowing what to do and which offer to take can be overwhelming. Here are some tips and tricks when selling your home in a low inventory market:
Don't Worry About Upgrades

While you should still make sure that everything is in good working order and anything that is broken gets repaired, you don't have to worry about serious upgrades. When you are in a normal or a buyers market, you sometimes need to rely on upgrades to gain more interest and to clinch the deal. In a low inventory market, you don't have to worry about spending that extra money to drive up prices and you can save the money for your future move.

You can also cut costs on the staging of your home. You don't need to worry about hiring a professional to stage your home or get rid of furniture to make it less congested. That isn't to say that you shouldn't make your home presentable, but you don't have to worry about the finer details in order to gain interest.
Plan Your Move Before You Sell

Because the demand for houses is so high, it is likely that your home will sell more quickly than you may have expected it to. In fact, houses in Highlands Ranch and the entire Denver Metro Front Range are only averaging five days on the market before they sell. While I am able to negotiate a Post Closing Occupancy for up to 60 days, I also have access to Investors that will buy your current house at Fair Market Value turning you into a cash buyer and allowing you, the seller time to successfully contract and close on your NEW HOME! The Investor will then have me list the home. If we are able to get more than what they paid, they will forward any equity gain back to the Seller at time of closing and funding!!! Win Win Win! Since you may have to be out sooner than you initially anticipated, you should be ready to do as much in advance as possible.

As soon as you are ready to sell your house, let's start looking for your new one. While having to stay in a hotel or rely on friends and family while you complete your search isn't ideal, you should have a backup plan just in case.

At the same time, make sure to clear out the clutter from your rooms by donating, selling, or throwing out anything you no longer need or use. Pre-pack things that you don't need day-to-day and are planning on taking with you to your next destination. Not only will you be ahead of the game, but it will make your home more spacious and ready for viewings at the same time.
Price Your Home

You may be incentivized to price your home high because you know that you will have a lot of interest, but this can turn off buyers even in a seller's market. If they are working with real estate agents or are just informed on markets and pricing, they will know you are trying to drive up the price. They will be more likely to look elsewhere and you could delay your sale, causing your home to spend more time on the market. You also don't want to set the price too low. Make sure to work with your agent to come to a fair and reasonable price, and remember, if a bidding war occurs, you may still get more than you are asking for.
Don't Necessarily Take The Highest Bid

Although you may experience an overwhelming amount of offers, don't be quick to jump at the highest one. There are a lot of factors to consider when you are accepting an offer, including if they are paying in cash or not. If someone is relying on a mortgage from the bank, there is always the chance the sale could fall through during the appraisal process. If you don't get an entire cash order but someone offers a sizable down payment, this reduces the chance that they won't be able to get the mortgage loan from the bank. So even if they are offering more, you may want to go with a lower cash offer to ensure your home sells faster and you don't have to go through the headache of re-listing.

Another reason to go with a lower bid is if you find someone that is offering a reasonable amount but are willing to be flexible with their move-in dates. This way, if you aren't entirely ready to move quite yet, you still get a great deal while being able to relax a bit on finding your new home.

While there are reasons for not necessarily taking the highest offer, there is one good reason to take it, and that is if someone makes an incredible offer far beyond the asking price. If that happens, this is something you probably want to jump on, especially if that offer is made in cash. Make sure to review with your real estate agent to ensure you're making the right decision before proceeding with any offer.
Buyers May Give Concessions or Get Rid of Contingencies

Because this is a seller's market, buyers may be incentivized to throw in concessions and throw out contingencies. Contingencies are demands offered such as being unwilling to go over a certain amount or wanting certain repairs finished in order for them to say yes. Since there is likely heavy competition, they may release their contingencies in order to make their offer more appealing. As far as concessions, an example might be offering to cover the closing costs that the seller usually has to cover. I am highly skilled at negotiations and will absolutely push for all concessions.
Take Advantage of Bidding Wars

When you are in a seller's market, bidding wars can be expected as there are fewer options available to the buyers. You can use it to your advantage to get the best price possible for your home.
If you are getting more offers, make sure your real estate agent is informing the other bidders of the competition. You don't want to disclose how much the other people are offering; just that there were offers made that went above theirs. You can then encourage them to put down the best offer they can to try to outbid the other person. However, you can skip this step if they have an escalation clause in their offer as their offer will automatically go up. If you have found a bid you like, you can always put in a counteroffer to see if you can drive the price up a bit. Always check in with your real estate agent to ensure the moves you are making are going to be beneficial and not scare off potential buyers.
Anticipate Appraisal Issues After Accepting an Offer

Once you have accepted an offer, as mentioned before, there is an appraisal process that must take place. Although your house may be a hot commodity for buyers, banks and lenders might not be so keen to invest that much, especially if they deem it too high for the area. A few different things could happen if a property appraises below the offered price. The buyers, if they really love the property and can afford it, may decide to make up the difference by paying out-of-pocket, the seller can reduce the price down to the appraised value, the seller and buyer can challenge the appraisal and ask for a reconsideration, or the seller and buyer cancel the transaction, and the property gets put back on the market. If it comes down to that, your real estate agent can help you decide the best course of action as to how to handle the situation. It is imperative you work with a Realtor with loads of experience dealing with these issues. In some cases I can get the lender to waive the appraisal and/or have the Buyer remove any appraisal contingencies alleviating this headache or any issues!

If you live in an area like Highlands Ranch, Colorado or anywhere around the Denver Metro Front Range that is currently an intense seller's market and have been considering selling your house, now is the time to move. You never know when the market will turn around, and you may not have as easy a time getting buyers in the future. Now that you have the information and tips for how to best go about selling your home in this kind of market, the time to sell is now!


If you are interested in homes for sale in Highlands Ranch, Colorado, and the Denver Metro Front Range or are interested in selling your Highlands Ranch home, contact Top Producing Realtor with over 20 years expertise, Malinda Conley at the Mile High Home Experts and set up a consultation today!