Bordered by the dramatic scenery of the snow-capped Rocky Mountains, Castle Pines is a wonderful community surrounded by spectacular untouched wilderness.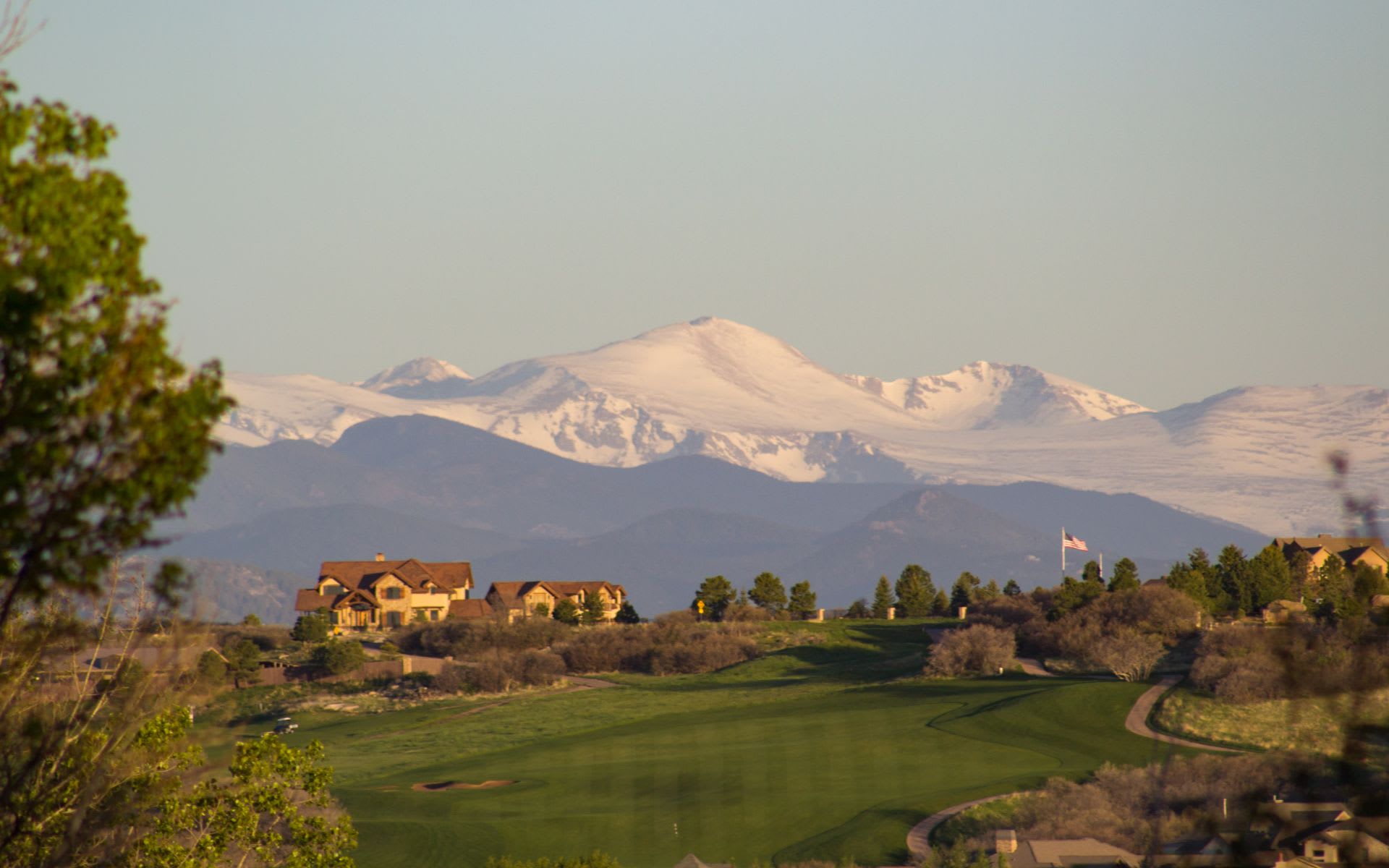 Welcome to Castle Pines
Bordered by the dramatic scenery of the snow-capped Rocky Mountains, Castle Pines is a wonderful community surrounded by spectacular untouched wilderness. Castle Pines' incredible outdoor attractions include five expansive parks and extensive 8-foot-wide paved trails that are perfect for walking, jogging, or cycling.
Since its incorporation as the city of Castle Pines North in 2008, the city council has endeavored to provide residents of this exclusive community with fantastic local services, placing a forward-thinking emphasis on sustainable growth that preserves the city's stunning natural setting.
Castle Pines has been ranked as one of America's top-earning towns by CNN Money Magazine and its prosperous residents enjoy access to first-class amenities that include fantastic golf courses and well-regarded local schools.
Castle Pines offers a perfect balance between urban amenities and laid-back rural charm. The city of Castle Pines North lies just 20 miles from Downtown Denver and has a variety of local businesses situated within the city itself, and it's stunning natural surroundings make it a haven for those seeking majestic views and a tight-knit community.
Castle Pines Real Estate Insights
Castle Pines contains a variety of neighborhoods, each with their own distinct character and a wide range of architectural styles. Charming townhomes, fabulous contemporary designs, and stunning custom-built residences make up Castle Pines' varied real estate.
The gated community of Castle Pines Village is a particularly luxurious setting, with spectacular mansions and golf houses situated alongside Castle Pines' world-class golf courses. Nestled within the dense towering pine trees from which Castle Pines' name is taken, homes in Castle Pines Village offer incredible luxury with views of sandstone cliffs and mountain vistas.
The median sales price of homes in Castle Pines was $575,000 over the past year, with an average price per square foot of $227. The most spectacular properties within Castle Pines and Castle Pines Village can change hands for in excess of $2 million.
People & Lifestyle
The luxury enclave of Castle Pines is popular with wealthy residents seeking a rustic yet charming escape from the city among the gorgeous rolling hill country of Douglas County. Along with the stunning views for which the Rocky Mountains are famous, Castle Pines is surrounded by immense native wildlife that includes one of the western United States' largest buffalo herds.
Castle Pines' unique blend of rugged rural charm and upscale sophistication is encapsulated in The Ridge's highly-regarded golf course. The Ridge's spacious fairways, sculpted bunkers, and expansive greens lay in the foothills of the Front Range Mountains, with incredible views of the surrounding snow-capped Rockies always in sight. The Ridge also has a fantastic clubhouse where members can enjoy upscale food and drinks on a patio overlooking the stunning Castle Rocky valley.
Golfers are spoiled for choice at Castle Pines, with The Country Club at Castle Pines and Castle Pines Golf Club lying on either side of Castle Pines Village and both designed by golfing legend Jack Nicklaus.