Cherry Hills Village contains the secluded gated community of Buell Mansion, a luxurious hilltop community home to lavish properties designed by master architects.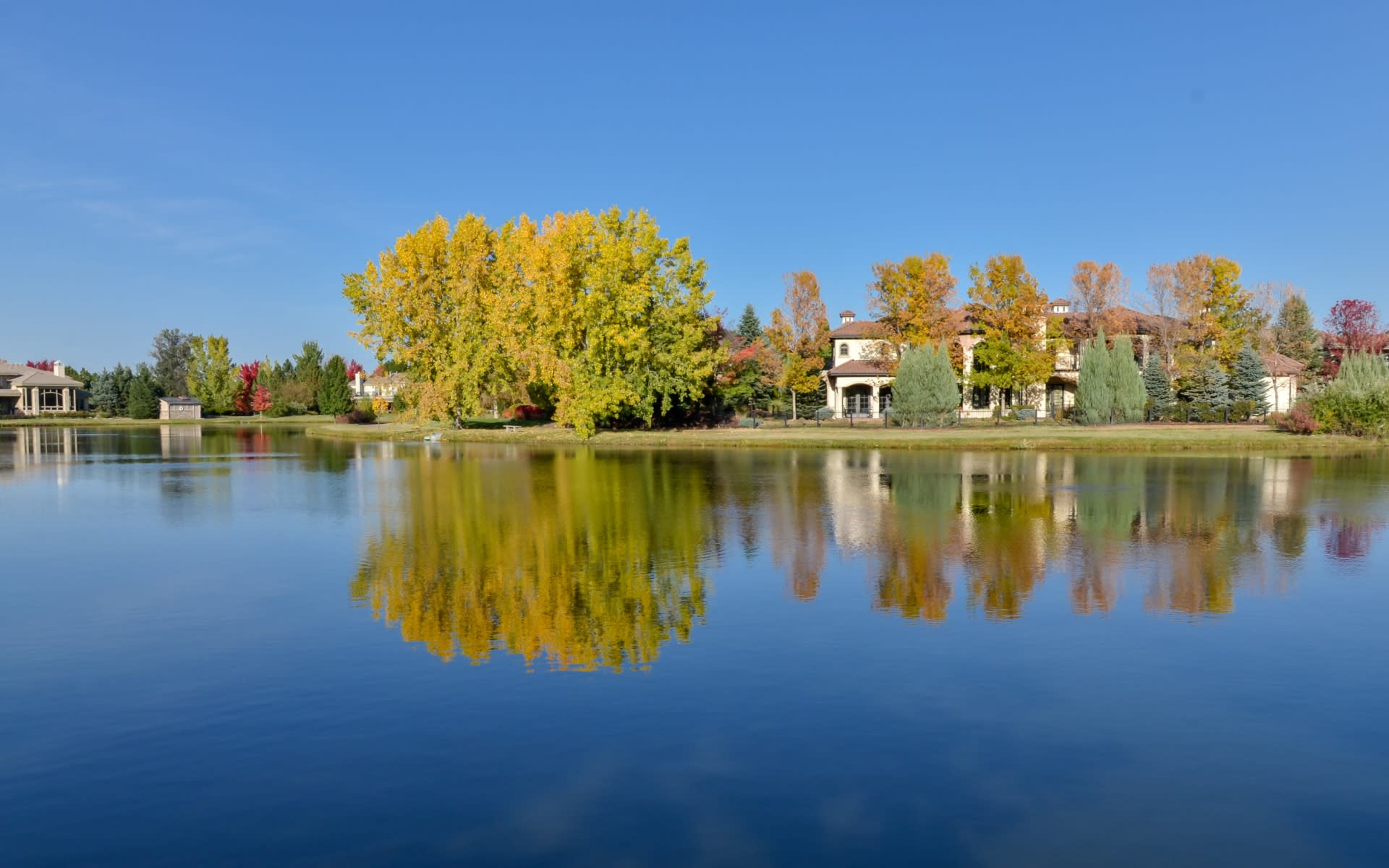 Welcome to Cherry Hills Village
Cherry Hills Village boasts the elegance and sophistication of one of the United States' most affluent suburbs, with stunning mansions and grand architectural masterpieces in a rustic setting complimented by gravel roads and rolling hills.
The sumptuous setting of Cherry Hills Village lies beneath the cover of towering trees and is marked by charming pocket lakes throughout. This ethereal rustic community maintains its distinct character through strict zoning laws forbidding commercial developments in the neighborhood, though a number of densely populated communities lie nearby, providing for all Cherry Hills Village residents' dining, shopping, and entertainment needs.
The presence of modern thoroughfares connecting Cherry Hills Village with other areas ensures that residents of this exclusive community can commute with ease, with an average commute time of less than 22 minutes.
Cherry Hills Village contains the secluded gated community of Buell Mansion, a luxurious hilltop community home to lavish properties designed by master architects and featuring commanding views of the surrounding mountains.
Cherry Hills Village Real Estate Insights
The beautiful rustic setting of Cherry Hills Village features sprawling estates in an array of architectural styles.
Classic ranch homes and properties exhibiting the finest in French Country, Cape Cod, and Mediterranean styles share this prestigious community with cutting-edge and avant-garde contemporary designs. These grandiose homes make the most of the pristine rural surroundings, with many featuring stables and fenced areas for keeping horses.
The gated enclave of Buell Mansion is particularly noteworthy for the grandeur of its residences, with opulent properties designed by some of the country's most celebrated architects.
Highly desirable Cherry Hills Village real estate has a median sales price of just under $3 million, with an average price per square foot of $350.
People & Lifestyle
Cherry Hills Village is a haven of privacy and luxury featuring upscale local amenities in line with the community's sophistication. There are several country clubs in the vicinity; Cherry Hills Country Club is opposite Buell Mansion and has a tremendous 18-hole golf course, which has previously hosted PGA Tours and the US Open, as well as eight tennis courts and a lap pool. Glenmoor Country Club also offers fabulous golfing close to Cherry Hills Village, while the Cherry Hills Village Club provides a range of tennis and equestrian programs.
Fantastic upscale facilities are also available at The Club at Buell Mansion, including billiards, croquet, swimming, and tennis, as well as nature walks on its extensive grounds that contain a charming park and lake.
The spectacular homes of Buell Mansion include the iconic residence after which the entire community is named, the iconic Georgian Revival Foster Buell Estate designed by Fisher and Fisher and grounds landscaped by Saco DeBoer. The community also contains a stunning English Manor House featuring an amalgamation of Elizabethan, Jacobean, and Tudor architectural flourishes in the beautiful natural surroundings of a cottonwood grove.
Homes here are surrounded by quiet country lanes and serene trails for walking and horse-riding, along with wonderful wildlife and expansive open spaces. It's this closeness to nature that truly makes the luxurious estates of Cherry Hills Village so enchanting.