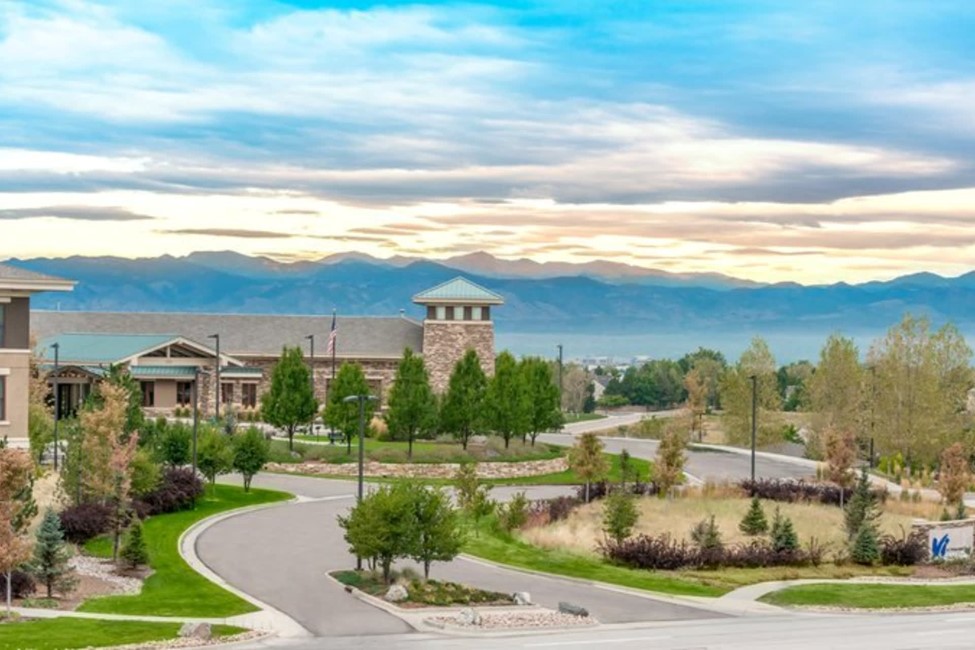 Highlands Ranch is located in the suburbs of Denver, on the south side of the city. Virtually all Highlands Ranch real estate is easy commuting distance to downtown Denver, the nearby Rocky Mountains, and a plethora of national parks.


Buyers come from all over the country to Colorado for the fresh air, scenery, mountains, and nature—all of which make the Highlands Ranch real estate market competitive for buyers.


Highlands Ranch real estate is some of the most valuable in the Denver suburbs, with a median sale price of $599,000 and the median list price increasing at a rate of 14.8% year-over-year. This means that in addition to personal enjoyment, it's a great investment for the long-term and will likely continue increasing in value.


If you find these numbers encouraging and are interested in calling Highlands Ranch or any of Colorado's highly desirable communities home, please reach out for more information or resources! Now let's explore the following ways to get outside near South Denver.
Hiking

One of Colorado's biggest draws is its idyllic hiking trails. Additionally, city dwellers in Colorado need not sacrifice access to nature for urban amenities. First and Second Flatirons Hike in Boulder is just 45 minutes from Denver and is one of the best hiking trails in the state, according to Day Hikes Near Denver. They classify the difficulty as moderate — just 2.6 miles round trip. The path takes you through green pastures and then up between two mountains — the First and Second flatirons.


Devil's Head Fire Lookout is just over an hour from Denver and isn't as daunting as the name may imply. The name refers to the fire lookout station at the end of the trail that you can climb to enjoy 360-degree views of the surrounding mountains.


For the seasoned hiker, Pikes Peak is less than two hours south of Highlands Ranch real estate. The mountain is over 14,000 feet tall, making it one of the highest peaks in the US. You'll feel a great sense of accomplishment after climbing (or driving up) this mountain and be rewarded with some of the best views Colorado has to offer.
Skiing and snowboarding

Colorado has some of the best skiing and snowboarding in the world, and both are a great way to get outside and stay active. The Rocky Mountains to the west of Denver are home to some of the most sought-after skiing and snowboarding terrain in the world. Highlands Ranch real estate is close enough for a day trip, as many slopes are less than two hours away.


Echo Mountain Resort is the closest to Highland Ranch real estate and offers slopes for the seasoned snowboarder or skier, as well as a small hill for beginners to practice the basics. They have on-site equipment rentals for skiing, snowboarding, and tubing. If you're not the biggest adrenaline junkie, it's still worth a trip to experience tubing down the slopes. There are activities for all skill levels and all ages but be warned that Echo Mountain is a self-proclaimed "mostly intermediate" mountain — meaning beginners may have a tough time making the jump from the bunny hill to the lifts.


A bit further of a drive but well worth the wait is Ski Cooper, one of the most highly reviewed slopes in the area. Claiming to have the "softest snow surface in Colorado," Ski Cooper is located on Chicago Ridge and offers slopes for any skill level. They also have something called "Snowcat Skiing," which is a private, backcountry tour of multiple slopes.
Boating


Colorado's abundance of mountains also means lots of lakes for swimming and boating. If you're buying Highlands Ranch real estate, it may be because you're interested in owning a boat that you can use in one of the nearby lakes—or interested in testing the waters with a boat rental. Chatfield Reservoir, for example, is a smaller lake in a super convenient location as it's right outside Denver. It may not necessarily have the most scenic views, but it's just a few minutes away from Highlands Ranch and is great for a last-minute lake day during the hot summer months.


Lake Granby is just west of Boulder but still only a two-hour drive from Highlands Ranch. It's right next to Rocky Mountain National Park and, thus, offers spectacular views. This is a large lake with lots of nearby beaches and picnic areas. It's large enough for a day on the water, filled with tubing or water-skiing. Also nearby are Shadow Mountain Lake and Grand Lake.


Pueblo Reservoir is less than a two-hour drive directly south from Highlands Ranch homes, and is one of the largest natural bodies of water in Colorado. Rentals include 8, 10, and 12 person pontoon boats, so this is a great place to entertain guests who are visiting from out of town. This lake leads to the Arkansas River and has marinas on multiple sides of the lake. The shores include public beaches and hiking trails, meaning everyone will find something to enjoy at Pueblo Reservoir.
Searching for Highlands Ranch real estate or any of Colorado's Highly Desirable Communities?

If you're ready to begin the process of searching for and buying Highlands Ranch real estate, contact Mile High Home Experts. Malinda and her team at Mile High Home Experts have deep experience in Highlands Ranch and the greater Denver area and are eager to provide you with the insights and negotiation to guide your Colorado real estate journey. When you're ready to start looking at South Denver homes — or to list a Highlands Ranch home for sale — reach out to Mile High Home Experts for trustworthy, personalized assistance.